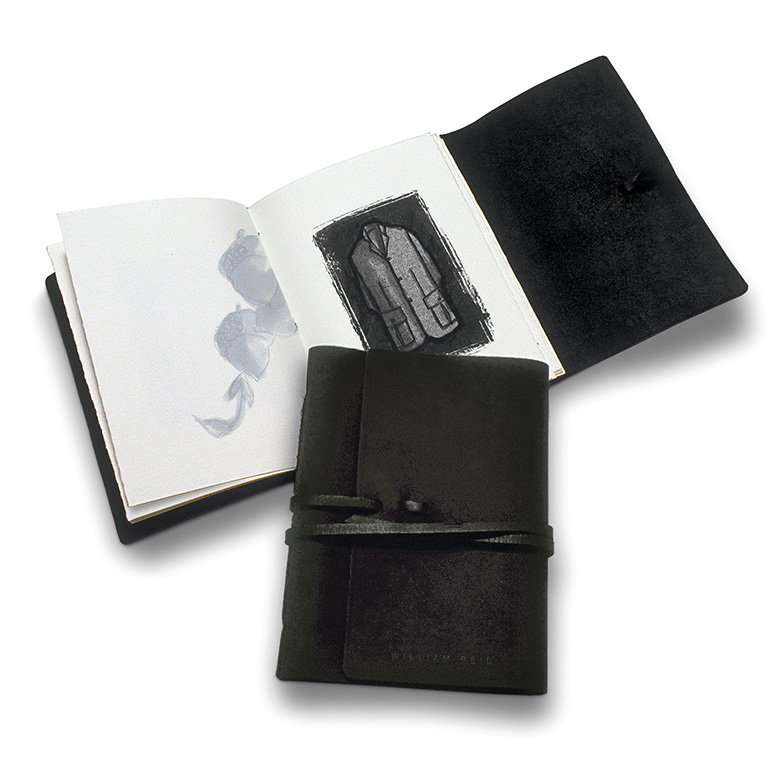 Image Pieces for William Reid
Image Pieces for William Reid
Client William Reid
Location Dallas, TX
Rolls Creative direction, design, project management, production
Collaborators Billy Reid; Brian Chaffin, illustration; Larry Tavis, photography
Description
William Reid was a fashion start-up whose titular creative director began designing and producing Italian menswear from his Dallas home office while consulting for Reebok, PGA Tour Apparel, and JCPenney.
Prior to the launch of his first collection at New York's premiere menswear tradeshow, Billy contemplated how to get the attention of industry press and retail buyers. I suggested creating an "image piece"—which became a handmade, leather-bound book featuring illustrations of the new collection. I printed pages on fine art paper using an inkjet printer and contracted with a local bookbinder to develop the cover and bind the pages. About 40 books were produced, most sent to press and menswear retailers.
Within a week of its release, the piece garnered a photo and writeup in the fashion trade publication DNR. Fast-forward a few weeks later in New York and the response to his collection by retailers who received the book was overwhelming, garnering a dozen orders from the country's most established menswear stores—an unthought of number of orders.
We continued the image piece effort for 2 additional womenswear seasons.
Within 2 years of its inception, the collection was found at major retailers Neiman Marcus, Saks Fifth Avenue, and Nordstrom; and Billy Reid was nominated for the most prestigious award given to up-and-coming fashion designers.